Hotique hotels are unique, luxurious and provide a truly memorable experience.

Our selection of luxury hotels includes boutique hotels, hip hotels, design hotels, castles, hideaways, spas, mountain escapes, ski hotels and beach resorts. From Santorini to Sydney, from Bath to Bali, Hotique features hip hotels that are true originals.
Hotique Hotels
The Hotique Hotel selection includes luxury and boutique hotels worldwide including the Russie in Rome, Blakes in London, Six Senses in Thailand, Sukhothai in Bangkok, Banyan Tree in Phuket, W Retreat Maldives, Veranda in Chiang Mai, Chambers in New York, La Residencia in Mallorca, Perivolas in Santorini and more.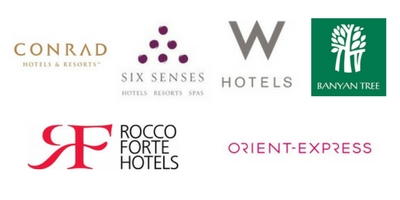 Hotique Reviews
Our Hotique reviews provide a true flavour of each hotel. Take a look at a selection of our favourite Hip Hotels and Boutique Hotels.

The Hotique Partner Program
Hotique, the guide to the world's most desirable hotels is a leading player in the luxury hotels market. It promotes unique hotels worldwide to its discerning international customer base. Properties are promoted through the Hotique Partner Program and all partners benefit from booking referrals and international marketing. Apply for the Hotique Partner Program membership here
Submit a Hotel
Customer Nominations – to recommend a hotel that you have stayed in, click here
Hotel Managers & Owners click here
Questions?
For further information, view the FAQ's
| | |
| --- | --- |
| | View Hotique's selection of Hip Hotels. |